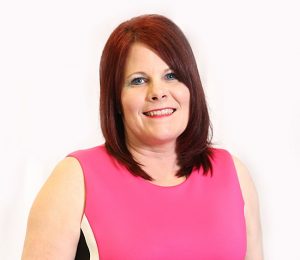 (RED OAK) – Texas State Technical College in North Texas has named Kim Campbell its new Campus Director and Campus Academic Manager.
Campbell previously worked at TSTC in Abilene from 2000 to 2009, holding positions including Recruiter, Coordinator of Support Services, Student Government Advisor and Director of Student Activities.
In 2009, Campbell married and moved to Lubbock, where she worked as Director of Career Services for Vista College, and after a period of self-employment, Enrollment Coordinator for Virginia College.
Campbell rejoined the TSTC team in March of 2016 as a Career Services Associate.
Campbell said she's excited about the new role she's taken on.
"I have worked with the Student Services side of TSTC for over ten years," she said. "Working with Student Learning will be an opportunity of new growth and challenges to excel in."
In the new role, Campbell will work more closely with the instructors, and statewide department chairs and directors. She will make sure statewide guidelines and procedures are met.
"I feel truly blessed to be working with such an amazing team of instructors at North Texas and I'm looking forward to the new journey," Campbell said.
Campbell said that, though she's worked for other schools, TSTC is where her heart is.
"I love working for TSTC and my passion is working with the students," she said. "I've worked at other colleges but I've always thought about TSTC as a home and as my family."
Vice President of Student Learning Mike Bowers said Campbell's background made her the right choice.
"Kim has held many roles at TSTC and has over 15 years of experience in higher education," Bowers said. "Kim was selected as Campus Director because of her background and proven leadership skills. We're happy to welcome Kim to our team."
TSTC prides itself on being "a great place to work" and is currently hiring for over 100 positions at its 10 campuses statewide. For information on open positions at TSTC, visit tstc.edu/about/employment.