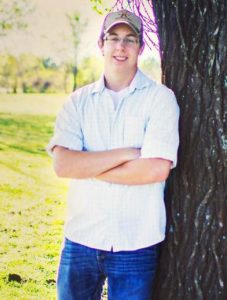 (MARSHALL) – Neal Shadid, a recent graduate of the Diesel Equipment Technology program at Texas State Technical College, crossed the stage at commencement in April knowing he had more than one accomplishment under his belt.
Nearly a month before his graduation, Shadid was offered a job as a shop mechanic at Sabine Mining Co. in Hallsville after interning there for nearly 10 months.
Shadid said he wasn't sure if he would be offered employment after his internship, but he did his best anyway.
"I just worked as hard as I could and hoped to make a good impression on them," he said. "When I found out (about the job), it came as a bit of a surprise. But I was relieved and excited at the same time."
TSTC Career Services coordinator Hannah Luce said a student being hired after an internship is something she does occasionally see.
"It doesn't happen with every student that has an internship. But when it does, it means that the company was very pleased with how well the student did and wants to continue on with that relationship," Luce said.
Shadid, who grew up in Diana, chose to become a diesel mechanic after learning from his father at a young age.
"My father has been a mechanic since he was my age, and growing up I'd spend quite a bit of time with him in the shop," he said. "It's all I've ever known, really, and I've come to enjoy it."
He feels that his time at TSTC and his internship prepared him for his daily duties on the job.
"They taught me about the advanced concepts and, most importantly, gave me plenty of hands-on experience with the types of equipment and components," Shadid said.
Shadid offered advice to those considering TSTC.
"No matter what they decide to do, make sure to give it their all and try to learn as much as possible," he said.
TSTC is registering for the fall semester through Monday, Aug. 20. For more information on TSTC and the Diesel Equipment Technology program, visit tstc.edu.