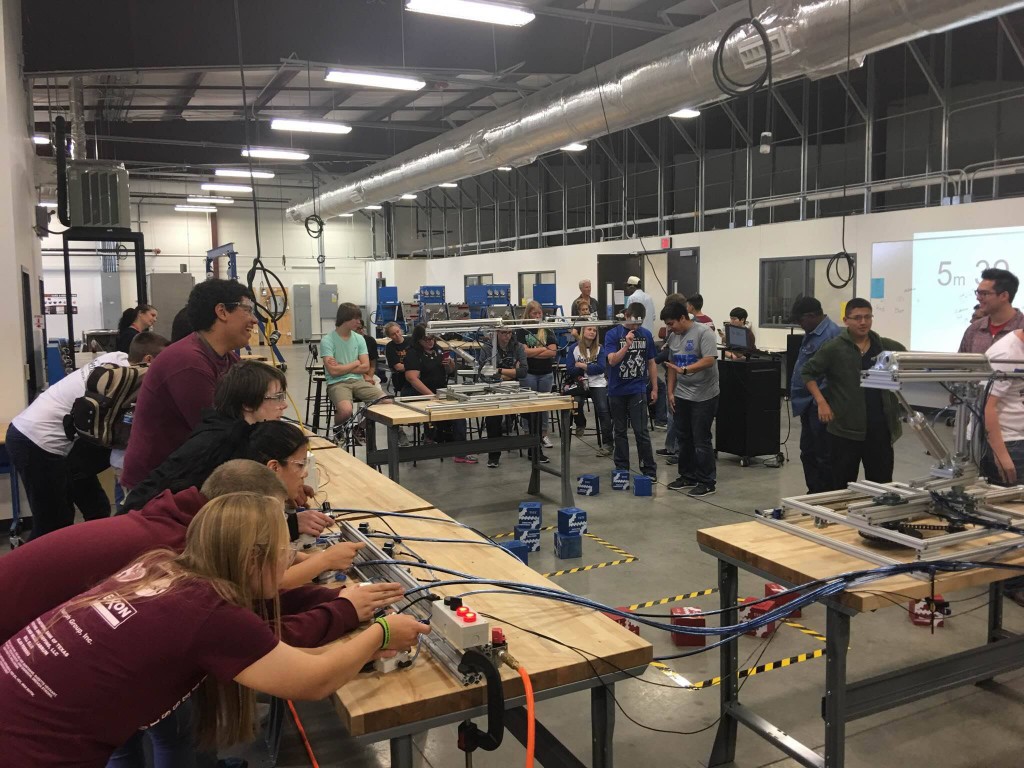 Texas State Technical College in North Texas hosted 30 students from the Midlothian and Red Oak High Schools for their second Program Highlight Day last week.
Director of Student Recruitment at TSTC in North Texas, Cory Gropp, said he came up with the idea to hold Program Highlight days because prospective students have a hard time understanding some programs, like Industrial Maintenance.
"Students get caught up on the 'maintenance' part and often we hear 'why do I need to go to college to push a mop?'" Gropp said. "These students do not realize the salary that comes with Industrial Maintenance positions. So, originally, we wanted to get a day for students to get hands-on experience and see what the program is really about."
Gropp said these highlight days are important to make sure students know about the programs available and give them some hands-on experience with them.
"We do fun activities to pique their interest. Some of the comments I heard last Friday were 'I never knew TSTC had a program like this,' and 'I am definitely coming here when I graduate,'" Gropp said. "We want the students who are thinking about becoming engineers. We want students who excel in math and science. TSTC not only provides the training to help students become engineers, but also to earn high paying jobs after graduation."
Industrial Maintenance Instructor Kevin Liptak said the high school students toured the building and then instructors spoke to them about the Industrial Maintenance program.
In the afternoon, students competed in a tournament to see who could build a tower with a pneumatic crane fastest. Each school had two groups competing. The Midlothian groups won first and fourth place, and Red Oak won second and third.
"I think everybody had a lot of fun," Liptak said. "They got pretty competitive on the crane."
Bryan Rogers, an Engineering and Robotics teacher at Red Oak High School, said the school believes that students should see the opportunities that exist for their future education.
"The crane lab was engaging," Rogers said. "The school system sees the benefits of exposing the students to the option of a technical education, so we'll continue to bring groups over."
TSTC's first Program Highlight Day was held Dec. 11, with students from Red Oak, Waxahachie, Palmer and Ferris High Schools learning about Precision Machining and Computer-Aided Drafting. The students designed their school's logo in Computer-Aided Drafting programs and etched the logo onto a plastic plaque in the machining lab.
TSTC is enrolling now for the fall semester. For more information on the college, or to apply, visit www.tstc.edu.