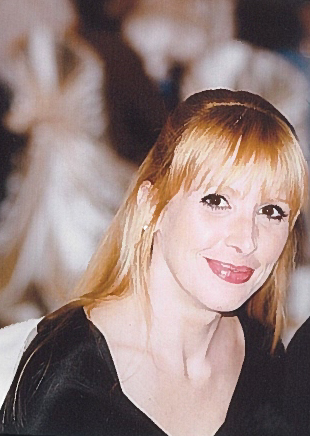 Texas State Technical College in North Texas is proud to introduce Amanda Warren, M. Ed, as the new Director of Student Services.
Warren, an Ohio native, moved to Texas several years ago after her husband had a job transfer. She has lived in the north Texas area for four years. Warren joins the TSTC team after most recently serving as Associate Dean of Workforce and Continuing Education at the Dallas County Community College District.
She earned her Bachelor of Arts in Psychology from Notre Dame College of Ohio in 1996, and later, a Master of Education in 2001 from Ashland University. Warren is currently taking classes towards a doctorate in education from Grand Canyon University, and anticipates graduating in December.
Vice President of Student Services Sarah Patterson said Warren's experience will bring great things to TSTC.
"Amanda's credentials speak for themselves," Patterson said. "She brings innovative ideas and new energy to our department. In addition, she will be a great asset in our Veteran outreach efforts. We're excited she's decided to join the TSTC family."
As Director of Student Services, Warren will oversee student's rights and responsibilities, including student conduct, student complaints and customer service, Title IX and retention.
Warren was excited to join the TSTC team.
"I really found myself agreeing with the philosophy and the approach TSTC is taking to providing technical education," she said. "From the vision of the college — helping students gain employment — to even how they're breaking down payment schedules to assist students in understanding exactly what they're paying for and what it will help them achieve. I thought 'Wow this is kind of different!' and that's what attracted me."
In addition to serving as director of Student Services, Warren will also assist with Veteran Services. Warren began working with veterans in 1999, and, with her father also being a retired army veteran, holds a special appreciation for them.
"First, they're so important for their service to our country," Warren said. "Growing up with a veteran really helped me understand what they go through, and also what it's like for the family members. I think a lot of people tend to forget that the entire family is impacted."
Warren served as a director for the College Credit for Heroes statewide initiative – a program that ensures our active duty, former and retired military personnel receive the credit they earned for their service to our country – when it first began in 2011.
"I've worked with addiction, anger management and with helping veterans reintegrate into civilian and academic life," Warren said. "It's always been such a challenging system with figuring out how to get your credits transferred, figuring out if they will even be recognized, and using your GI funds. When I was offered the opportunity to work with College Credit for Heroes, it was what I had been waiting for pretty much my whole life. You'd think we should be so far with our services for veterans, but then you realize we still have such a long way to go."
Warren will also utilize her background by teaching a psychology class at TSTC.
"That is my idea of stress relief," Warren laughed. "I love being in the classroom with the students, and teaching undergrad psychology is great. I've taught psychology courses for many years. To me, it's not really work. I don't see it as a challenge because I enjoy what I'm doing. It doesn't feel like hard work when you like it. I look forward to coming in every day."
So far, Warren's favorite part of the job is getting to know the students.
"I like getting some of their ideas on where they would like to see things go," Warren said. "Their enthusiasm is energizing. I love seeing the creativity. I'm looking forward to helping the students implement some of their ideas."
TSTC prides itself on being a great place to work. For opportunities at TSTC in your area, visit our website at tstc.edu/about/employment.